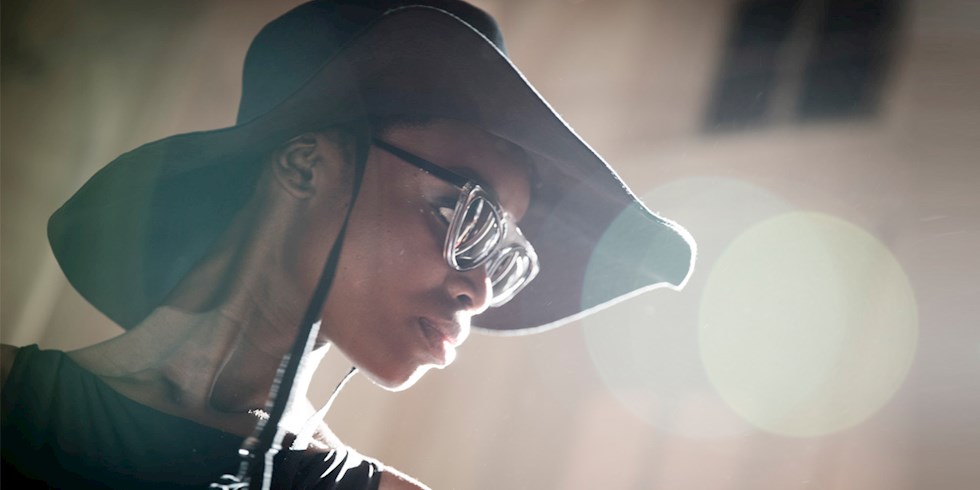 The lunar eclipses, which bring the Sun and the Moon against each other, but make their color different while the shadow of the world covers the Moon, is one of the most important astrological events, especially with increased emotional intensity. The lunar eclipse occurs next to the lunar nodes, which bring karmic effects with it.
This contrast between the sun and the moon in the most distinctive lights of the sky heightens our perception, because the dark sky is bright thanks to these two great lights. At this point, the shadows brought by the eclipse come into play, while the shadow of the earth reflects on the Moon and receives its light. However, thanks to these shadows of the eclipse, greater awareness can be created. The emotional full moon can be more realistic with the shadow of the world, making it easier for us to make correct judgments and decisions. These decisions are especially important in terms of bilateral and one-to-one relationships, as a separation can bring together a decision of unity. The parties can evaluate each other with higher awareness and awareness, and look at their relations from an objective perspective.
This Lunar eclipse in Sagittarius is one of the most defining astrological events of the period. Moreover, it is a harbinger of the solar eclipse that will take place on June 10. The density of the variable signs brings a great dynamism to the environment. So much so that even if we sit physically, our mind will be constantly in motion and thoughtful, so it can be difficult to find peace. Emotionally, we can be in a very turbulent, tidal situation, which can disrupt our concentration and focus on most serious work.
While this Lunar eclipse sheds light on a subject related to distant, foreign, foreigners, travels, we may be caught without any precaution against the situations beyond our control that the flow may bring. Unknowingly or as a result of being absent, we can easily be deceived and take uncanny or bizarre steps, and then react that may seem meaningless. In this period, the absence of planets in the element of earth may cause words, speech, thoughts to remain in the air, mess and excessive emotional turmoil.
If we come to the effects of the eclipse on your horoscope:
COACH
The lunar eclipse can carry news from afar, and you can experience an awareness of a foreign or foreign-related issue. A travel related topic may come as a surprise and you can make a travel plan.
BULL
The lunar eclipse can remind you of your partnerships, the other party and its financial possibilities and situations. Eclipse can shed light on your spouse's or partner's affairs, your common financial situation, and can bring awareness and decisions in this area.
TWINS
Lunar eclipse can make it easier for you to see and understand the other party better in terms of relationships. You should try to stay connected to the other party, try not to get tense when the tensions in relationships do not match the size of your goals.
CRAB
The lunar eclipse may come under scrutiny when you are going through a period when you are dispersed or watched in the face of situations that you cannot control or interfere with. You can experience an eclipse, enlightenment and awareness that shed light on your daily life, health issues, routines and diet, and make decisions in this area.
LION
If a lunar eclipse is a love eclipse for you, you can notice the person who likes you and you can hear the twitching in your heart. You can realize your side as an artist and reflect your original and original aspects to your works and endeavors.
SPIKE
A lunar eclipse can draw your attention to home and family issues, create a moment of confrontation and reckoning with your past at a time when you focus on your business life, career, and plans. Confusion that can be created by complex and uncertain relationships in relationships can be a spice to this.
SCALES
A lunar eclipse can shed light on an issue in your immediate environment, regarding your neighbors and siblings. While you are immersed in the distance, you may remember a subject you have forgotten most recently. You can learn any information you are curious about.
SCORPION
A lunar eclipse can bring awareness and decisions about your own financial situation, business and money issues. It can remind you of your own worth and possessions.
YAY
A lunar eclipse can remind you of a forgotten subject about yourself. You may experience an eclipse that reminds you not to neglect yourself as you go through a period where you are very focused on the other party and your relationships.
GOAT
The Lunar Eclipse that takes place today can remind you of the big picture as you go through a period where you focus on beautiful little details. This eclipse can shed light on your subconscious, strengthen your intuition, increase your sensitivity to others. You can highlight your altruistic side.
HARD
Today's eclipse can remind you of your friends that you may have forgotten and shed light on your social life as you go through a period in which you focus on your excitement, desires and enthusiasm, and your love. At a time when your self-confidence increases, there may be an eclipse that increases your social sensitivity.
TURN
The Lunar Eclipse that takes place today can focus you on your goals, plans, and make decisions about your duties and responsibilities, work and career. You may see a point you missed before in your relationships with your superiors and authorities.